Teeth Whitening at the Lambourn Dental Practice 
If you want a brighter smile we have something to suit you
Ultimate White: Introducing Enlighten, the only whitening system in the world to guarantee VITA shade B1 on every case irrespective of starting shade.
Evolution 3 combines near zero sensitivity with the legendary predictability that the evolution system has always been known for.
There are no lights , no dehydration whitening and no gingival protection. Our in office gel is now 6% Hydrogen Peroxide which fully complies with the new EU legislation.
Our fully integrated system has everything you need including impression materials, home and office whitening gels, desensitisers, Tooth Serum whitening toothpaste and locked seal lab work for 3 patients.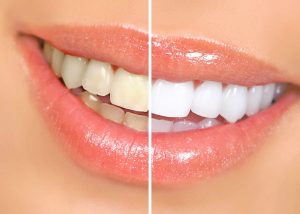 Classic Day or Night : Our most popular system. Includes custom-made whitening trays which are made on-site so you can start whitening your teeth straight away! Achieve a naturally whiter smile within 2 weeks. We have kits that can be used overnight or for 1 hour a day depending on your lifestyle and preferences.
Our Classic Tooth Whitening is available as part of one of our dental plans as well. 
Tooth Polish and Shine: If you just want to remove surface stain and give your teeth a shine. A 30 minute treatment with our hygienist will gently remove surface scale and stain.
Or add Tooth Polish and Shine to any of our Whitening Treatments. All our Whitening Treatments include pre-treatment screening to ensure the treatment will be safe for you and toothpastes to manage any sensitivity.
The General Dental Council states that it is illegal for non-dental professionals to be offering tooth whitening treatments.