Meet The Team
Meet The Lambourn Team
Dr. Fatima Talhi LDS RCS PhD graduated from King's College, London and attended the London Eastman Hospital; gaining a PhD from Guy's and St Thomas's Hospital.
Fatima's General Dental Council registration number is 69949.
Fatima came to the UK in the late eighties, fleeing from Gaddafi, any place where she couldn't see his face, was good enough for her.  Fatima ended up in the Eastman dental hospital in London, an international post graduate centre, in the oral medicine department. This is a branch of dentistry that links mouth diseases with what's going in the body, so it is not the tooth the whole tooth and nothing but the tooth! Later Fatima started her PHD at Guy's and St Thomas.
After finishing her research degree Fatima realised she wanted interaction with people rather than experiments, writing, or publishing.  So that is when Fatima undertook a licence from the Royal College of Surgeons in order to work as a high street dentist.
So what led Fatima to open a practice in the horse racing village of Lambourn?
It all started in 2002 when I simply asked 'Where in Berkshire do people need a dentist?' and the Health Authority said 'Lambourn'. I have never looked back, it so nice to deal with a small community in beautiful surroundings.
Here's how Lambourn dental practice is different. They rub topical cream on your gums before they do anything, this numbs, and you then won't feel a thing. The liquid is always warm so it doesn't sting.  The anaesthetic is slowly released and a lot of clients don't even notice. 
Fatima also invested in the Quick Sleeper. If you need your gum numbing, this will do just one tooth or area at a time. So you won't have numb lips and spill drinks all down your front, and you can talk and go back to work. Lambourn really do treat you as a whole person and not just a number.
Can you tell us do you do straight teeth?
Inman Aligner straight teeth in 6-16 weeks and six months smiles starting course in November.
We also do beautiful, we can hold back the years through whitening (the whitening gel can kill bugs enmasse) and our Tooth Polishing Programme, we don't just clean/ polish teeth. We make them sparkle with a special polish.HEALTHY MOUTH AND TEETH FOR LIFE PROGRAMME Click Here For more
---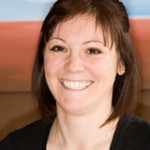 Lucy Goldstraw is registered with the General Dental Council (179898) as a Dental Nurse and is also our Oral Health Educator.
As well as assisting in the surgery, Lucy runs our Oral Health sessions which help our patients to maintain healthy and happy mouths in between their visits to Dr Talhi.
"I aim to put everyone at their ease when they visit us, and we don't always have to talk about teeth… but it is my favourite subject!"
---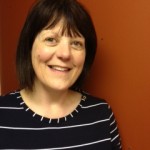 Karen Spurr is registered with the General Dental Council (1564) as our hygienist.
When she is not scaling and polishing, she can be found walking her Labrador Lottie and going out in old cars around Lambourn.
"My job in the practice is to make sure that your teeth are clean and that your gum is healthy, not only by the treatment but also by giving you good advice on how to look after them."
---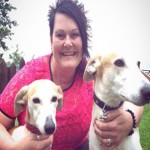 Rachel Pickford is our friendly practice Receptionist.
Rachel  has experience in administration and a wealth of experience with young children.
She has a teenage daughter, two dogs and a husband, so she has her hands full.
Rachel  looks forward to meeting all our lovely patients.
"Congratulations Rachel"