Crowns & Bridges
Crowns & Bridges Restoration treatments by Dr Fatima Tahli at the Lambourn Dental Practice
Crowns & Bridges
Are you worried about tooth problems?
Are you lacking confidence due to missing teeth or general wear and tear?
Fitting Crowns and Bridges can restore your teeth to their full glory making a major change to your life.
Crowns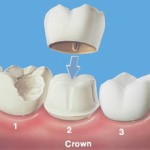 These new crowns fit on top of the prepared tooth structure.
They protect the tooth by holding any weakened teeth together helping to make the affected tooth stronger and help improve your smile by making the area better looking. These are a very good alternative to a heavily filled tooth.
Bridges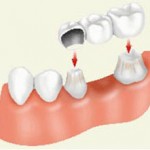 A bridge, does exactly what it says on the tin. It helps to bridge a gap when tooth or teeth are lost.
A bridge is a permanent fixture and it can be made from metal or something equally as strong and will fit in with the aesthetic of your mouth perfectly.
LET US HELP BRING YOUR SMILE BACK – CALL NOW FOR YOUR FREE SMILE AUDIT OR COMPLETE THE FORM BELOW!