Welcome
Calm & Gentle Dentistry
by The Tiny Hand of Fatima
"Yet To Feel A Twinge in Three Years",
says Racing Journalist Rodney Masters
Thank you for landing here. There may be a variety of reasons why you're looking for fabulous dentistry right now in your busy life.
In the past you may have had a bad experience, or at least know others who don't enjoy going to the dentist. That's a thing of the past here at Lambourn Dental.
Let me explain…
You see, we go to great lengths to provide "CALM AND GENTLE DENTISTRY". That is our purpose. That is what we get up for each and every morning. That is our mission.
And here's a big benefit to Fatima (your dentist) as a female. The advantage is what Fatima describes as, "People generally open up to you more easily, including men.  They can quite easily say 'I am really terrified' or 'my pain threshold is low' or something they would never admit to another male."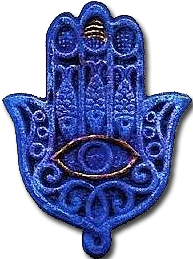 Many of Fatima's clients comment on her small gentle hands!  Ancient history tells us the story of 'The Hand of Fatima'. You may have seen the symbol. Worn on the person as an amulet, the Hand of Fatima offers not only protection, but blessing. The wearer will be granted abundance, luck, vitality and will find the favour of benevolent forces.
And not only that, Racing Journalist Rodney Masters says this about Fatima, "The lady with the gentle touch and always smiling."
But better yet Fatima remembers her previous male dentists and their hands were so big and that by itself is frightening.  
The Lambourn community know Fatima only too well. So much so that next door is the Racing Welfare office (they have now moved to another building !!!). "I have never heard a shriek of distress" says Rowan Hyde.
Statistics tell us that 26% of the population are scared of the dentist, but in reality you know that it is a lot more than that.
Fatima's clients are really loyal and they gain her confidence because of her "pain free" techniques. In fact, she didn't make the claim by herself. Her clients call her it.
"A Pain Free Dentist Attracting Patients from Far and Wide" says Racing Journalist Rodney Masters. The article came as a real surprise to Fatima.
And on that same note, one particular client is a salesman and he travels all over Britain and does not live in the south east at all. But he still comes back, no matter where he is.
Make no mistake, Fatima's clients travel from Devon and Cornwall, hundreds of miles to see her, and get pain free dentistry.
How then does Fatima carry out Gentle Dentistry?  And why people say she is "pain free?"
First, most of Fatima's clients come through word of mouth because another person has told them she practices GENTLE DENTISTRY, and also Rachel, our fabulous receptionist is the go between and sends out a Gentle Dentist Information Package. You too can get one sent to your home in an unmarked envelope by clicking here.
Second, Fatima and Lucy (our witty & professional nurse) talk to you. A lot of it is reassurance, a lot of it talking about general topics.
Truthfully, we understand that going to a dentist is often a necessary evil to most people. And now research is suggesting you could be at risk of heart disease, strokes and other complications if your mouth is not in tip top condition, therefore it makes sense to attend regularly, doesn't it?
You see, your mouth is your gateway to your whole body. And if you do not look after the health of your gums for example, then bacteria will flow to other parts of your body and potentially can cause heart and blood vessels problems.
How do we make sure you get the best HEALTHY MOUTH- HEALTHY BODY ADVICE?
Our patients always come first.  That's how.
Enjoy our relaxed atmosphere using first names and we are obsessive about making your visit a pleasant experience. Many of our new patients come through recommendation. And we hope you too will also feel confident in referring us to your friends too.
Finally, we look forward to providing you with Calm and Gentle Dentistry.
The Calm & Gentle Dental Team At Lambourn Dental