Fast Braces
Have we got brilliant news for you!
Fastbraces® have landed in the UK and Lambourn Dental are one of the few accredited practices licensed to bestow the gift of Fastbraces ®
How Can You Decide if You're a Good Candidate for Fastbraces®?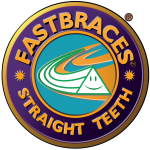 Here are a few simple questions to ask yourself that can help determine whether or not you are a good candidate:
Would you like a straighter, more beautiful smile?
Would you like that beautiful smile in a few short months instead of years?
Would you like to experience less discomfort?
Would you like to pay less for your orthodontic treatment?
If you answered 'Yes' to any of these questions, then CONGRATULATIONS, you could be a great candidate for Fastbraces®!
Fastbraces® Treatment Overview
The first step to a great smile is to book a FREE Smile Audit with Dr Talhi to determine if you are a candidate for the Fastbraces® system and that there is no active disease in your mouth.
When we are satisfied and you are happy to proceed we can then carry out an extensive exam of your mouth and smile including photos, x-rays and impressions if needed. It takes about a week to evaluate these, and then we will contact you with a customized treatment plan designed specifically for your smile.
"Before & After Fast Braces"
Fastbraces® Highlights
FAST – treatment time that is measured in months instead of years!
EASY – retainers for only 15-20 minutes a day while showering!
SAFE –  Tested by leading Universities in the U.S., Europe, and South America
QUALITY – The original, certified by the Inventor and made in the U.S.
SIMPLE – Always Non-Extraction treatment
CLEAN – possibly less decay around brackets due to short treatment duration
CLEAR – aesthetic ceramic brackets available with a tooth colored wire
Following your treatment, as an extra bonus, we will offer you FREE Tooth Whitening!
Discover how Lambourn Dental and Fastbraces® can team up to help you truly LOVE your smile, maybe for the first time ever!
Fill in the form below to see if you are suitable.